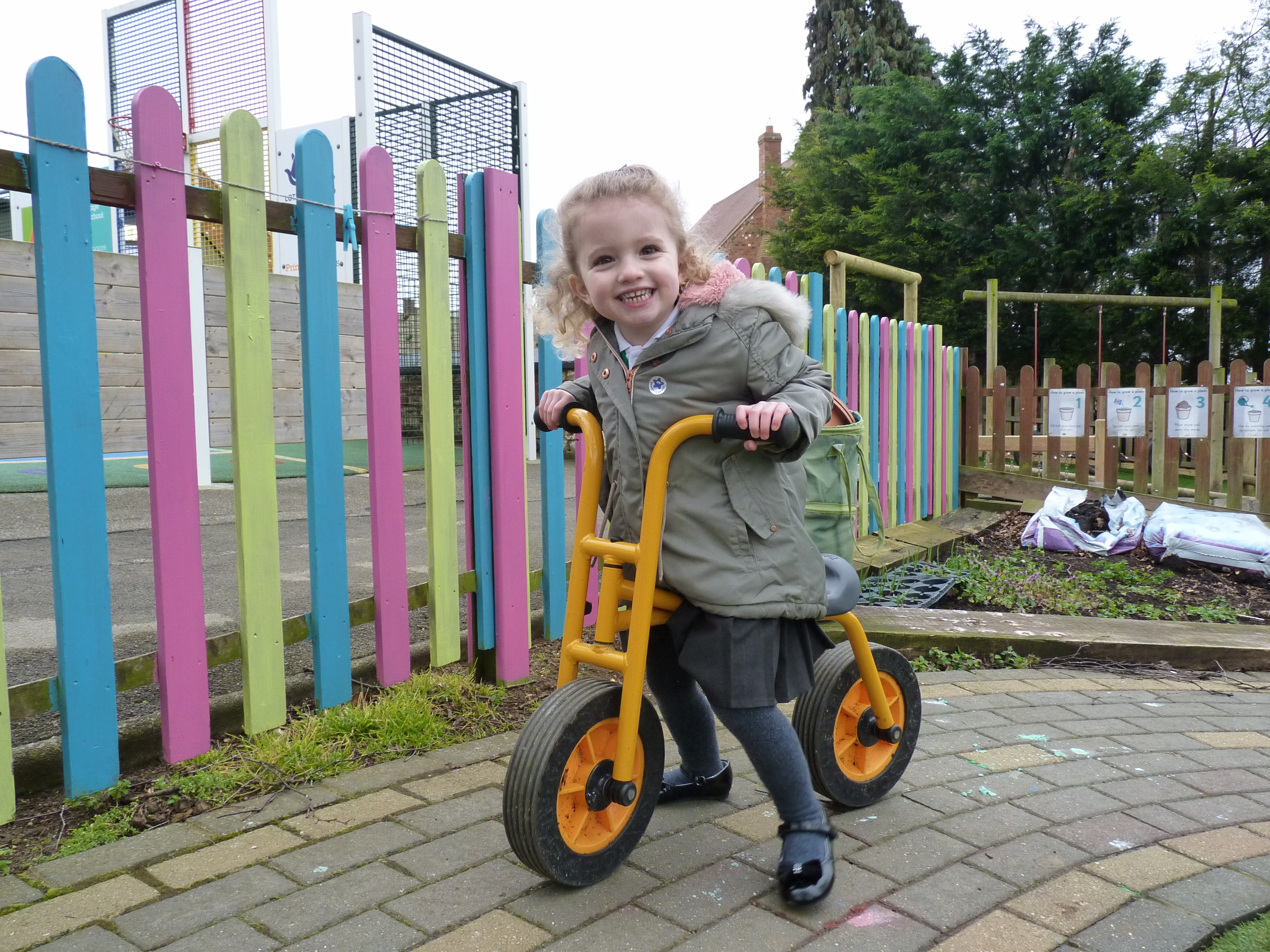 Ecton Village Primary Academy welcomes children into our pre-school the term after they turn 3.
The Academy's Pre-School is integrated into the Reception Class. Pre-School children are able to join the class every day from 8.50-3.30 and are welcome from the age of 3.
Our Pre-School children benefit from the spacious and varied environment within the Reception Class which offers activities for all areas of learning and includes its own safe outdoor learning space. With three adults and three linked spaces, our pre-school have numerous and varied opportunities for learning through play. During the older children's phonics and maths session, pre-school children continue with their free flow play activities, although depending on age and ability, some may choose to join in with these sessions. This can be discussed on an individual basis.
Every child is different, so we are flexible in our approach to a child's first session and their settling in phase. The aim is for the child to separate from the main carer without support and with some children this happens almost instantly, others take several sessions. We will work with you and assess your child's needs in order to help them to settle in as easily and quickly as possible.
The children's progress is overseen by our Early Years Leader and you have the opportunity to attend regular parents' evenings and open mornings.
The transition into the over subscribed reception class at the end of the pre-school tends to be seamless as the children are familiar with the environment, the staff and the daily routines.
The emphasis in the Early Years Curriculum is on a child centred approach and the importance of learning through play.
The Early Years Foundation Stage Curriculum is made up of 3 Prime areas of learning;
Personal, social and emotional development
Communication and language
Physical development
There are four specific areas of learning;
Literacy
Mathematics
Understanding the World
Expressive Arts and Design
Should you wish to visit our setting we always welcome visitors. Please contact the school to arrange a time and you can meet our staff and see the children enjoying their learning in our Early Years Setting.
We look forward to meeting you.