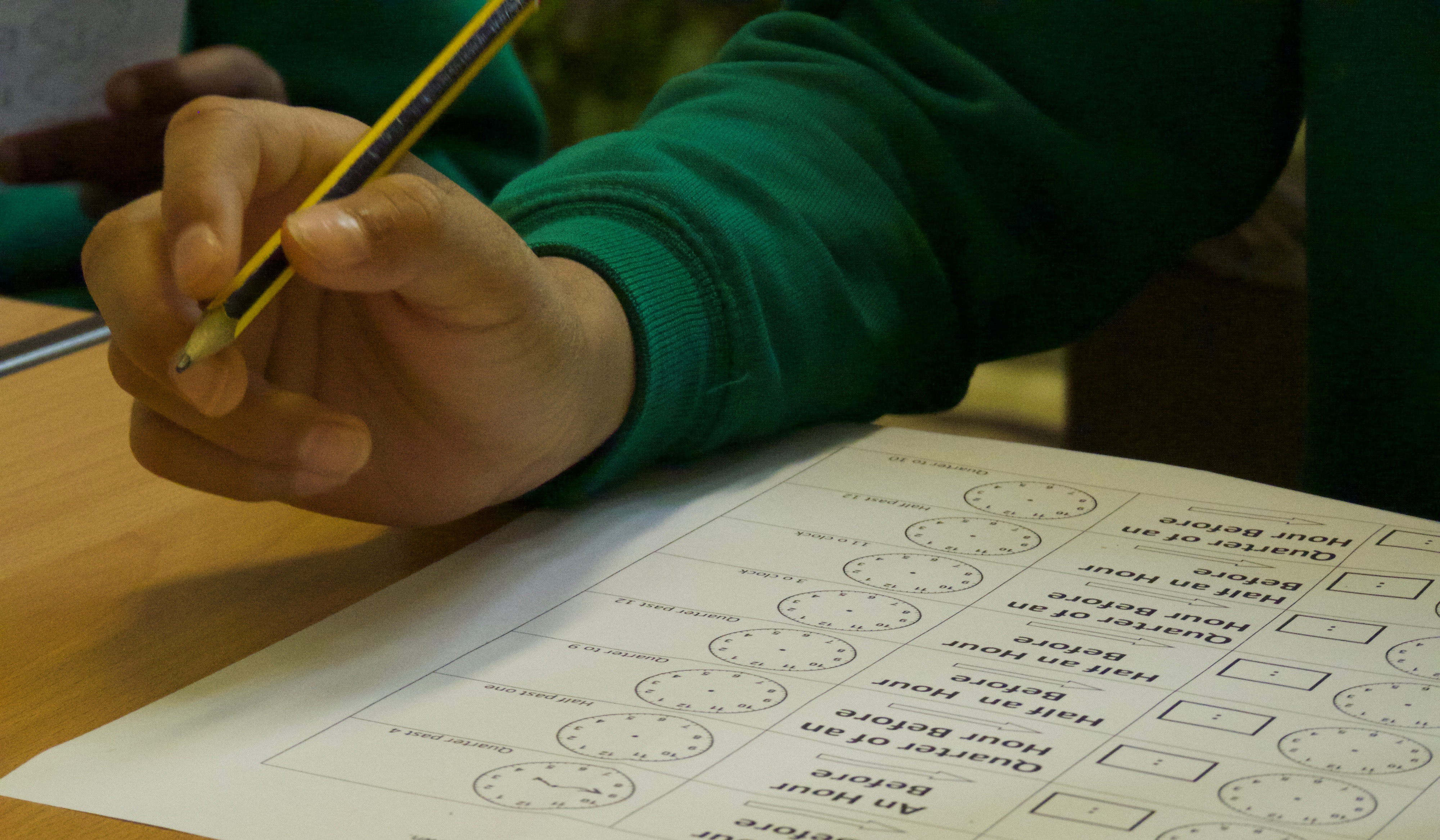 CURRICULUM INTENT STATEMENT
Our intent at Ecton Village Primary Academy is for our curriculum to be both academically ambitious and nurturing. Our curriculum is designed to meet, at a minimum, the requirements of the National Curriculum and enables increasing proportions of learners to progress well in all year groups, across all subjects and attain at least ARE combined in Reading, Writing and Maths by the end of KS2.
The curriculum offer includes a defined entitlement that enriches experience through a full a spectrum curriculum in which the Arts are as important as English and Maths. The curriculum progressively builds and deepens knowledge, understanding and skills across the years.
We aim to develop independent, curious learners who can persevere. We aspire to instil the values of Independence, Resilience, Ambition, Co-operation and Honesty (I REACH): to give children the skills to succeed in whatever they do, across all areas of school life and beyond.
Our approach to pedagogy is underpinned by small steps learning and consolidation of key skills within a knowledge rich curriculum. Small class sizes allow for personalized planning and a range of assessment strategies; thus ensuring children of all abilities are supported and challenged. This means that we embrace both carefully sequenced discrete and thematic learning that allows the use of a wide range high quality fiction and non-fiction texts where appropriate. Praise underpins all that we do in order to build positive and meaningful relationships with all learners.
At Ecton Village Primary Academy we recognise the importance of tailoring our curriculum to the needs of the learners and families in our school community. We therefore ensure that there is a focus on:
Vocabulary broadening across the curriculum
Intentionally planned opportunities to learn outside
Opportunities to have a voice and be involved in decision making
A wide range of experiences within and beyond school
Encouraging families to work in partnership with us to realise our aim of successfully helping each child to achieve their full potential.
ENGLISH
Intent
At Ecton Village Primary Academy we believe that a high quality English curriculum should develop children's love of reading, writing and discussion. We aim to inspire an appreciation of our rich and varied literary heritage and a habit of reading widely and often. We recognise the importance of nurturing a culture where children take pride in their writing, can write clearly and accurately and adapt their language and style for a range of contexts. We want to inspire children to be confident in the art of speaking and listening and who can use discussion to communicate and further their learning. We want all of our children to be capable readers, writers, spellers and speakers who can transfer their English skills to other curriculum subjects and who are prepared for the next steps in their education. We believe that a secure basis in the English skills of reading, writing and speaking and listening is crucial to a high quality education and will give our children the tools they need to participate fully as a member of society.
Implementation
Through using high-quality fiction and non-fiction texts, immersing children in vocabulary rich learning environments and high quality first teaching we aim to develop reading fluency and comprehension with a focus on key reading strategies and skills; develop grammar and punctuation knowledge and understanding to use and apply across the wider curriculum; explore the writing structure and features of different genres, identify the purpose and audience; plan and write an initial piece of writing with a clear context and purpose before evaluating the effectiveness of writing by editing and redrafting. To develop writing skills, writing is modelled, shared and celebrated. Handwriting is taught using the Kinetic Letters scheme of work and high expectations of presentation and accuracy of written work is embedded not only in English lessons, but across the curriculum. In addition to daily English lessons, children excel in early reading through the use of the RWI programme from Early Years and through KS1 and continue to develop a range of reading skills, as well as a love of reading through the use of the Accelerated Reader tool.
The weekly awards assembly promotes the importance of written work with an excellent piece of writing from each class being displayed in the hall. We also provide enrichment opportunities, including visits from published authors, World Book Day and engaging in writing competitions.
Impact
At Ecton Village Primary Academy we develop reading and writing skills so that our children have the stamina and ability to write at the age expected standard and beyond. As a result we have a community of enthusiastic readers and writers who enjoy showcasing their developing English knowledge and skills. They are confident to take risks in their reading and writing, and love to discuss and share their ideas.
MATHS
Intent
At Ecton Village Primary Academy, our aim is to ensure that all pupils:
become fluent in the fundamentals of mathematics, including through varied and frequent practice with increasingly complex problems over time, so that pupils develop conceptual understanding and the ability to recall and apply knowledge rapidly and accurately.
reason mathematically by following a line of enquiry, conjecturing relationships and generalisations, and developing an argument, justification or proof using mathematical language
Can solve problems by applying their mathematics to a variety of routine and non-routine problems with increasing sophistication, including breaking down problems into a series of simpler steps and persevering in seeking solutions.
Implementation
Children study mathematics daily covering a broad and balanced mathematical curriculum including elements of number, calculation, geometry, measures and statistics. Teachers follow the Whiterose long term plan to ensure that they meet all areas of the curriculum.
Times tables test are completed weekly. All children have times tables tests which progressively challenge the children as they make their way through the school ensuring that they are at the correct level.
Misconceptions are reviewed daily in lessons and throughout the week with purple pen, this is either done independently or with an adult.
To build fluency, understanding of vocabulary and to use a consolidation opportunity the children regularly complete problem solving or reasoning activities.
All classroom displays include vocabulary and posters to show how to solve different areas of maths all year round. This allows the children to have a constant reminder of how to solve problems.
Throughout each lesson formative assessment takes place and feedback is given to the children through marking and next step tasks to ensure they are meeting the specific learning objective. Teachers use this assessment to influence their planning and ensure they are providing a mathematics curriculum that will allow each child to progress.
Pupils who grasp concepts rapidly will be challenged through being offered rich and sophisticated problems before any acceleration through new content. Those who are not sufficiently fluent with earlier material will consolidate their understanding, including through additional practice, before moving on.
Impact
By the end of KS2 we aim for children to be fluent in the fundamentals of mathematics with a conceptual understanding and the ability to recall and apply knowledge rapidly and accurately. They should have the skills to solve problems by applying their mathematics to a variety of situations with increasing sophistication, including in unfamiliar contexts and to model real-life scenarios. Children will be able to reason mathematically by following a line of enquiry and develop and present a justification, argument or proof using mathematical language.
SCIENCE
Principles of Science
We work practically to find out scientific information ourselves
We learn new things and are able to question what we have found out.
We go outside into the natural environment.
We are engaged with our learning, as the learning experience is enjoyable.
We can recall what we have learned and apply this knowledge to new learning.
At Ecton Village Primary Academy, we strive to inspire the minds of our children to be inquisitive about the world we live in. We aim to provide a broad range of opportunities within our Science Curriculum for children's natural curiosity of the world around them to be explored and developed. We do this through: working practically, allowing children to find out information for themselves; allowing children to ask questions, collect data and analyse their results; work in the natural environment and support each other with learning through working in groups to share ideas. Learning is engaging, to ensure that scientific knowledge and vocabulary is retained and children can build on this knowledge as they develop as young scientists through their time at Ecton Village Primary Academy.
We recognise that in a world that is ever increasingly dominated by Science and Technology, it is important for our children to have the scientific knowledge and inquiry skills needed to understand and thrive in the world they live in. Alongside our Science Curriculum, we offer children a chance to explore through a variety of practical themed STEM workshops. School trips further enthuse our learners, as they are able to see phenomena, which they would be unable to see within the primary classroom.
Intent
At Ecton Village Primary Academy, we strive to inspire a lifelong love of science for our children, where children are curious about natural phenomena in the world around them. Science has changed our lives and will play a vital part in the world's future prosperity. Teaching Science enables children to understand and question the world they live in and prepare them for future advances. Through our Science Curriculum, children's curiosity of the natural world is nurtured and children are taught skills to work scientifically to broaden their understanding of the world around them and continue to ask questions, research, investigate and use fair tests. Through the Science Curriculum, children are taught about specific areas, which are built and extended on as children progress through the school, along with scientific vocabulary linked to these units. We are committed to providing a stimulating, engaging and challenging learning environment for all of our children.
Implementation
At Ecton Village Primary Academy, we follow the Science units on the National Curriculum. Due to mixed year group classes, children are taught these units on a 2 year cycle. Through careful planning, children are given opportunities to work scientifically in most science lessons, building on skills and increasing their confidence using existing skills. Children are encouraged to question, predict, observe, record results, draw conclusions and evaluate when they are working scientifically within lessons. Where appropriate, children go outside for hands on science learning in the school environment. Children's learning of vocabulary is supported through end of unit quizzes to ensure knowledge can be recalled. Our science Curriculum is enriched by regular STEM afternoon and trips.
Impact
Our Science Curriculum is carefully planned so that there is clear progression in both knowledge and skills as children grow through our school. We aim to have an increasing number of children leave us having achieved age related expectations in science. Furthermore, we aspire for our children to leave our school with the skills to work scientifically. Children will have the confidence to ask questions about the world they live in and are enthusiastic about working independently to investigate things around them and have the skills to do this through questioning, research and testing, recording, observing and evaluating.
MUSIC
Intent
Music is everywhere in the world around us, whether as background music in shops, video games or television programmes or from what we choose to listen to and concerts or gigs we attend. Through teaching music at Ecton Village Primary Academy, we aim to instil a love of music, confidence to be creative and the ability for children to express themselves through this universal language, whether that be through singing, playing an instrument, performing, composing or improvising.
Implementation
We deliver a lively and stimulating music curriculum, which offers children a broad range of experiences as they progress through the school. Our children enjoy singing, both in their class music lessons and in weekly singing assemblies. Children are able to explore rhythm and beat and these skills extend as children progress through the school to include more complex rhythms, ostinatos and polyrhythms alongside reading stave notation and representing music through graphic scores. The inter-related dimensions of music are built in to our teaching and these skills are fully embedded as children reach Upper Key Stage 2. Children are given opportunities to improvise through games and songs and composing through age appropriate stimuli across Key Stage 1 and Key Stage 2. Children begin writing down their compositions using graphic scores and symbols in Key Stage 1 and gradually this extends to being able to use stave notation by then end of Key Stage 2. Our Lower Key Stage 2 children learn the Ukulele and our Upper Key Stage 2 children learn a woodwind instrument, and are taught these instruments from teachers from Northamptonshire Music and Performing Arts Trust. Children develop their reading of stave notation and rhythm throughout Key Stage 2. All children have a variety of performance opportunities. Our music curriculum is enriched with our school choir, which regularly performs in different settings in the local community. Furthermore, all of our children enjoy our productions and nativity play.
Impact
We aim to build children's confidence and resilience through our music teaching by creating a fun and safe environment for children to explore new sounds, perform, improvise and compose. We recognise that learning an instrument and singing takes time and patience to develop the skills necessary and celebrate children's success as they achieve these skills. By teaching a range of different genres of music, we hope to show children how diverse music is and teach children to respect music from their own and other people's cultures. We hope that children will leave Ecton Village Primary Academy having explored a variety of different genres of music and be confident to say what genres they have and have not enjoyed in an insightful, informed and respectful way.
PSHE
Intent
At Ecton Village Primary Academy, personal, social and health education (PSHE) enables our children to become healthy, independent and responsible members of a society. It aims to help them understand how they are developing personally and socially, and tackles many of the moral, social and cultural issues that are part of growing up. We provide our children with opportunities for them to learn about rights and responsibilities and appreciate what it means to be a member of a diverse society.
Implementation
At Ecton Village Primary Academy, we follow the Cambridgeshire Personal Development Programme produced by the Cambridgeshire PSHE Service. The programme is organised across the whole school and focusses on the four themes. The themes are:
Myself and my relationship
Citizenship
Economic Wellbeing
Healthy and Safer Lifestyles
Children will have opportunities for discussion, role-play and time to reflect. The design of the PSHE curriculum also teaches children how to make wise decisions.
Impact
We want our children to be safe and happy so that they can excel in all aspects of school life. Through our curriculum, we believe that we prepare children for the next stage in their education as well as preparing them, during this vital stage of their life, for the adult world.
RELIGIOUS EDUCATION
Intent
At Ecton Village Primary Academy, the aim of Religious Education is to help children to acquire and develop knowledge and understanding of Christianity and the other principal religions represented in Great Britain; to appreciate the way that religious beliefs shape life and our behaviour, develop the ability to make reasoned and informed judgements about religious and moral issues and enhance their spiritual, moral, social and cultural development.
Through Religious Education, pupils develop their knowledge of the world faiths, and their understanding and awareness of the beliefs, values and traditions of other individuals, societies, communities and cultures. They will develop attitudes of respect towards other people who hold views and beliefs different from their own and develop the ability to make reasoned and informed judgements about religious issues. We encourage our pupils to ask questions about the world and to reflect on their own beliefs, values and experiences.
Implementation
We use the agreed Northamptonshire Religious Education syllabus as the basis for our curriculum.
Knowledge organisers which outline the knowledge (including vocabulary) all children must master will be used to support teaching and learning.
RE will be taught weekly in all classes. Some lessons may be discussion based, others include written work. All lessons will encourage children to be inquisitive and open minded, to reflect and discover information and to approach new material with empathy. They will acquire knowledge and be able to use their knowledge to understand their world, build community, and develop their personal position.
Throughout the RE curriculum children will be encouraged to explore religions, engage with their knowledge, and reflect on their learning and their lives.
Visiting experts and trips to places of worship will enhance the learning experience.
Impact
Children at Ecton Village Primary Academy will extend their knowledge and understanding of religions and beliefs; develop a religious vocabulary and interpret religious symbolism in a variety of forms. They will reflect on questions of meaning, offering their own thoughtful and informed insights into religious and secular world-views and explore ultimate questions of beliefs and values in relation to a range of contemporary issues in an ever-changing society.