A New National Curriculum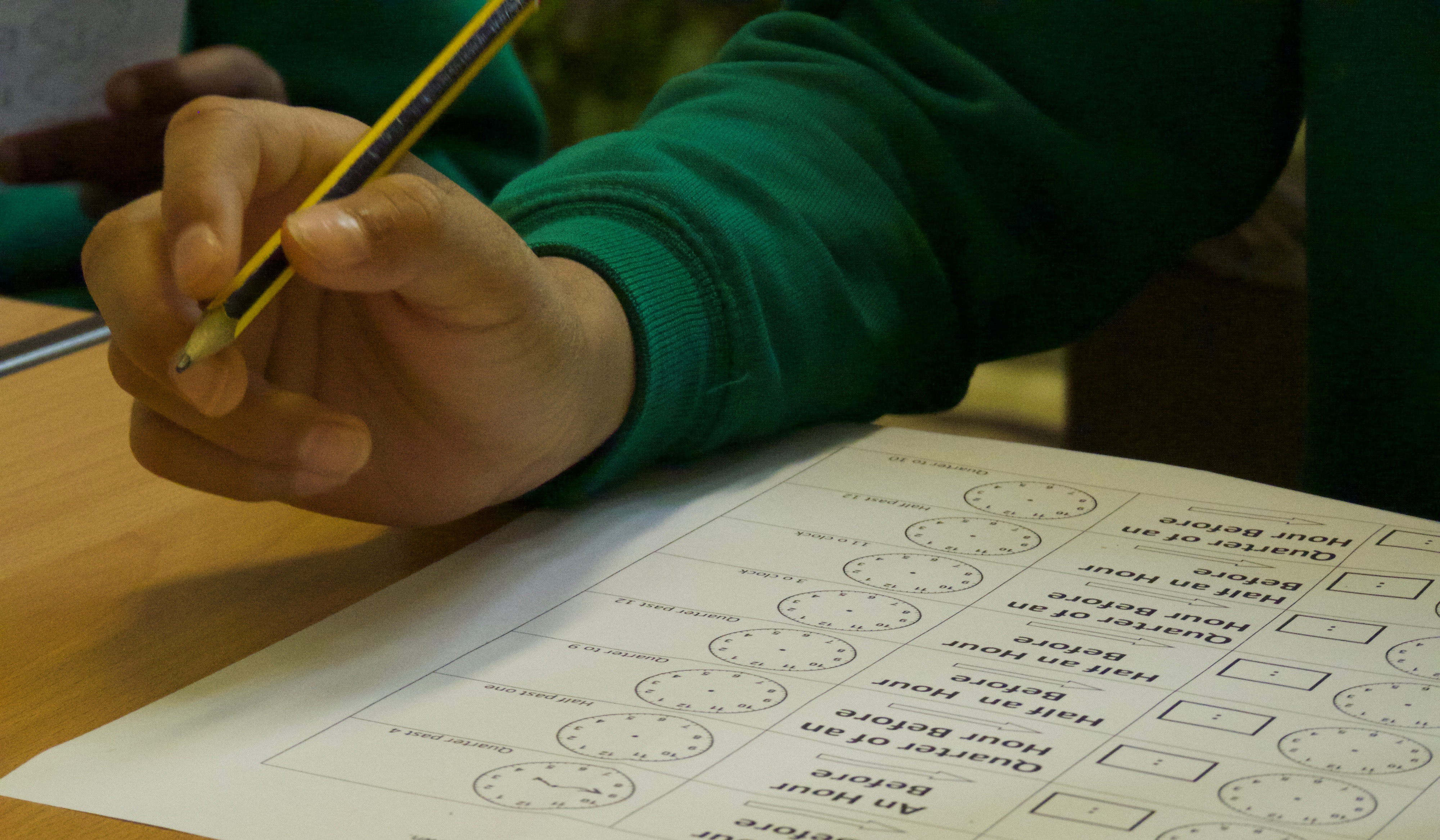 Assessment has been overhauled in the primary education system. Levels, as teachers knew them, are now gone and have not been replaced with a national system. The Government have given each school the freedom to design their own assessment system within the National Curriculum.
The new National Curriculum, brought in at the start of September 2014, is written so that children have to cover some objectives over the course of a two year period and some objectives over a single year period.
The ethos of the new curriculum is embedding a depth and mastery of the learning objectives. Therefore assessing children's depth of knowledge and ability to apply this knowledge into other contexts is now every school's priority.
Assessment of these objectives is now no longer determined by a central system of levels determined by the Government.
English
English is taught every morning. For our younger children this is in the form of phonics. We use the Read, Write, Inc system of phonics. For more information about the way in which we teach phonics please see http://www.ruthmiskin.com/en/parents/
Higher up the school we develop the reading and writing skills of our children in order that they can write fluently and with interesting detail; that they have a highly developed vocabulary and a love of writing. The aim is to have readers with excellent phonic knowledge and skills and children who can read with fluency and accuracy across a wide range of texts across the curriculum. We want to motivate our children to read both for study and for pleasure. We use Accelerated Reader to help us track and reward the reading habits of our KS2 children. For more information about Accelerated Reader, please click here: http://www.renlearn.co.uk/accelerated-reader/primary/
Handwriting
In September 2017 we invested in a new way of teaching handwriting. All staff in EYFS and KS1 were trained in Kinetic Letters. The impact of this is clear – the quality of both presentation and content of writing has improved. Kinetic Letters teaches automaticity and allows the children to focus on the content of their writing rather than being distracted by the mechanics of writing. We have since trained more staff and we are developing a whole school systematic approach to the teaching of handwriting. For more information about Kinetic Letters please click here: https://kineticletters.co.uk/
Maths
During our daily mathematics lessons we teach a broad range of skills in using and applying mathematics. In EYFS and KS1 we focus on concrete materials. Once pupils have mastered basic skills the focus is moved to pictorial forms of mathematical representations and finally abstract examples such as 24-18 = 6. The aim is always to support the learning. The concrete, pictorial and abstract approach continues each year to build on previously mathematical knowledge. The aim is to develop a mathematical mindset; one that develops number sense and recognises the opportunities within mistakes. The children are taught a wide range of mathematical vocabulary and develop a fluency in performing written and mental calculations and mathematical techniques. We want the children to show initiative in solving problems in a wide range of contexts, including the new and unusual and to embrace the value of learning from mistakes and false starts.
Science
Science is taught weekly and through this we give the children the ability to think independently and raise questions about working scientifically. We aim to give children confidence and competence in the full range of practical skills, taking the initiative in, for example, planning and carrying out scientific investigations. We promote a passion for science and its application in past, present and future technologies.
Additional Subjects
Beyond the teaching of core subjects we offer a curriculum which is broad and balanced and which builds on the knowledge, understanding and skills of all children, whatever their starting points, as they progress through each Key Stage. The curriculum incorporates the statutory requirements of the National Curriculum 2014 and other experiences and opportunities which best meet the learning and developmental needs of the pupils in our school.
Our schemes of work reflect the content and challenge of the National Curriculum. We are proud to have a knowledge-based curriculum which links to high quality fiction and non-fiction texts and stimulates our children into asking searching questions, shapes their learning and enables them to develop into independent thinkers and learners. Our curriculum is engaging, exciting and innovative, helping to ensure that our children develop the knowledge and skills they need to excel, and become creative and curious citizens. Our curriculum has been designed to encompass knowledge and understanding of the world in which we live, and also the events that have shaped it in the past to make it what it is today.
Creativity and out of school opportunities are built into our planning and children in all year groups have the opportunity to enrich their knowledge and understanding of topics through visits to places such as Warwick Castle, Cadbury World and The Sealife Centre.
Computing
The school benefits from a number of networked computers as well as some tablets. All computers have filtered access to the Internet and printing facilities. Children also have opportunities to use both digital cameras and digital camcorders.
Children are taught specific computer skills either in small groups or as a whole class using the latest interactive whiteboard technology. They also have opportunities to consolidate these in their classrooms. ICT is used in school to enhance teaching and learning in a wide range of subjects.
PSHE and Citizenship
Personal, social and health education (PSHE) and Citizenship helps to give children the knowledge, skills and understanding they need to lead confident, healthy and independent lives and to become informed and responsible citizens. We aim to engender in our children respect and care for themselves, the school community and the wider world. Through PSHE and Citizenship, the children tackle many issues such as children's rights and responsibilities, equal opportunities, friendships, keeping healthy, British Values, anti-bullying and sex and relationships education.
Religious Education
The school follows the Northamptonshire Agreed Syllabus for Religious Education.
The aim of Religious Education at Ecton Village Primary School is that we enable our children to learn about Christianity and other world faiths and in so doing to develop understanding and respect for the beliefs of others. Parents do have the right to withdraw their child from religious education.
If you have any concerns in this area please make an appointment to see the Principal to discuss the matter.